Fusion Wallet 4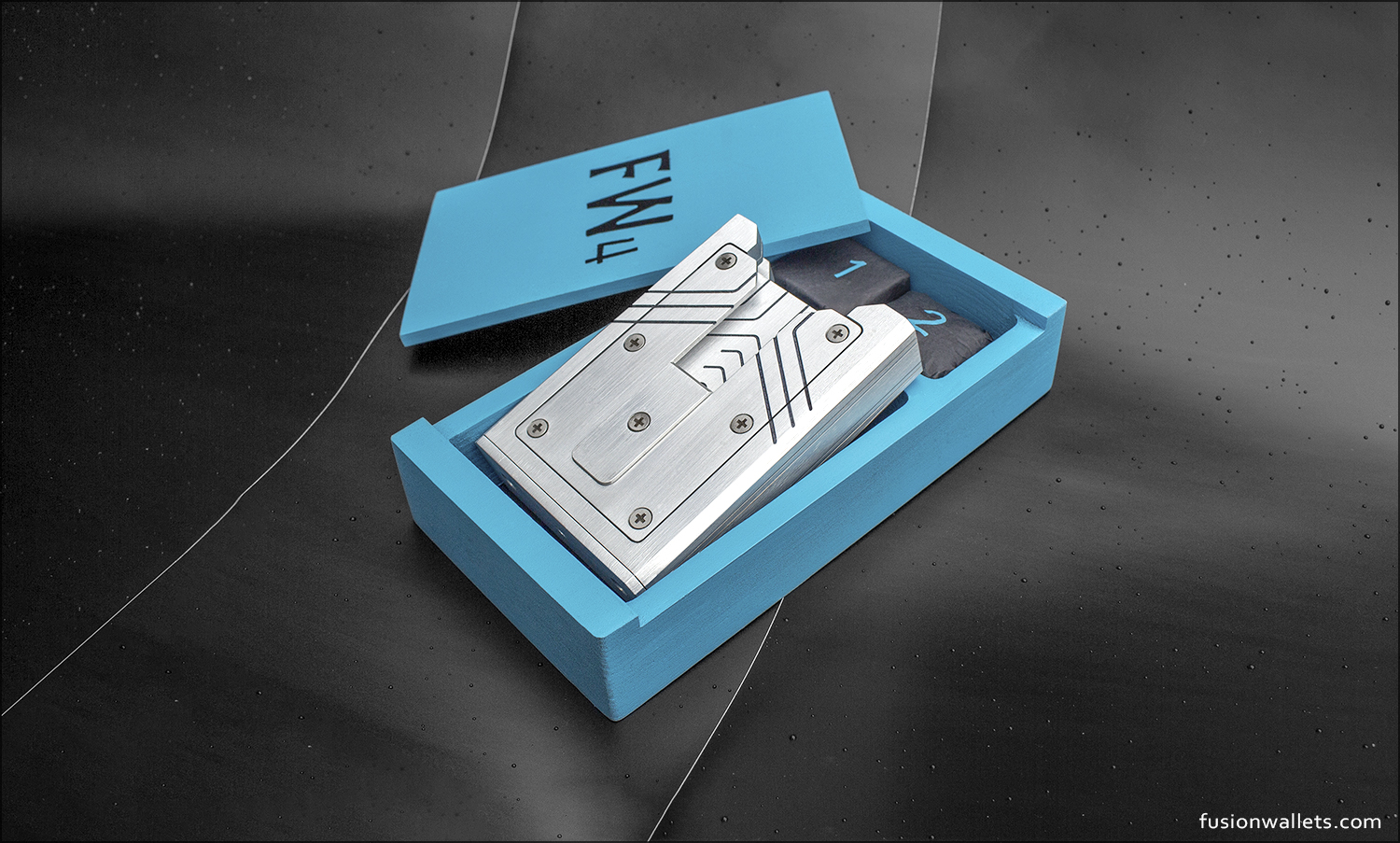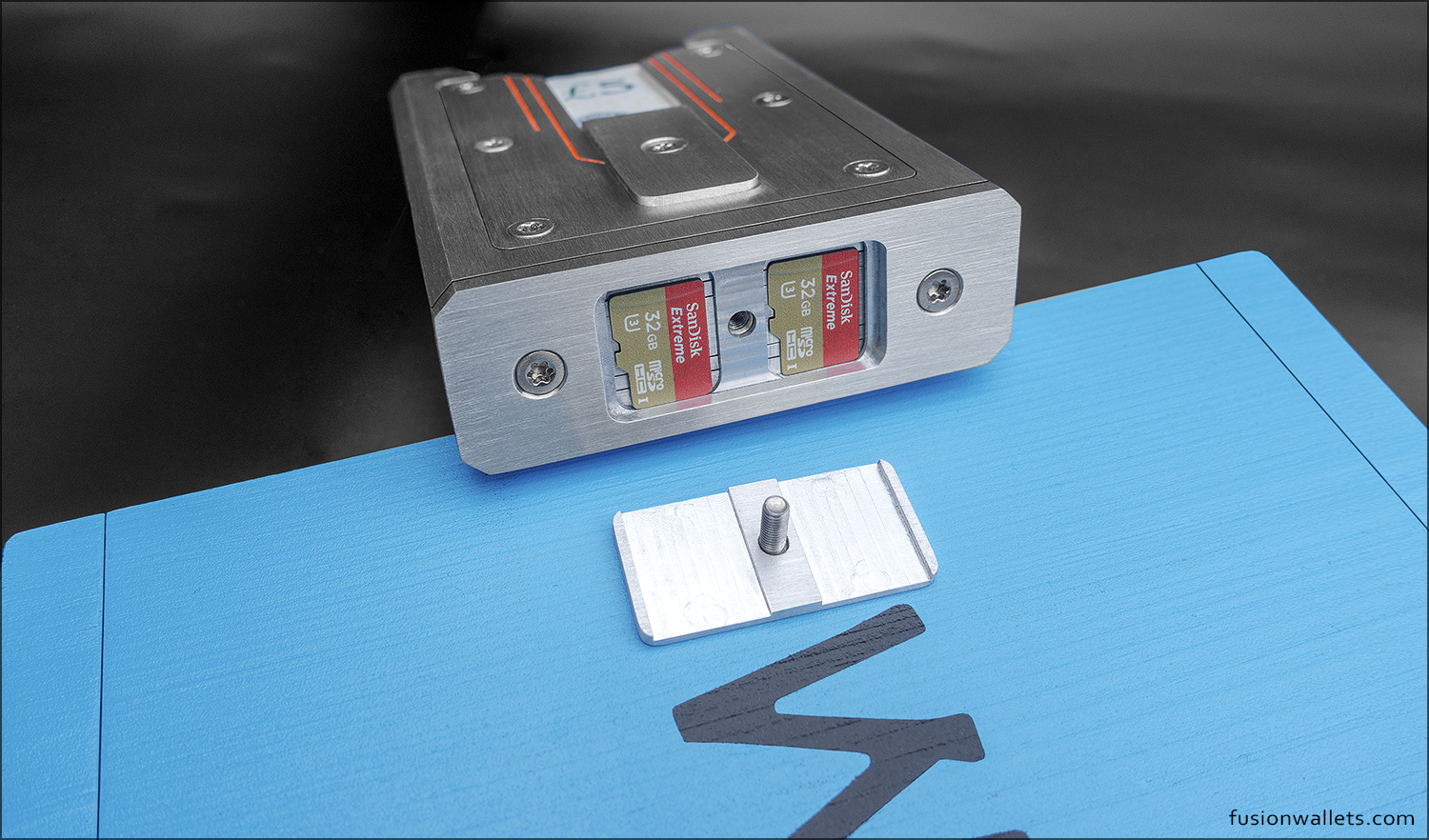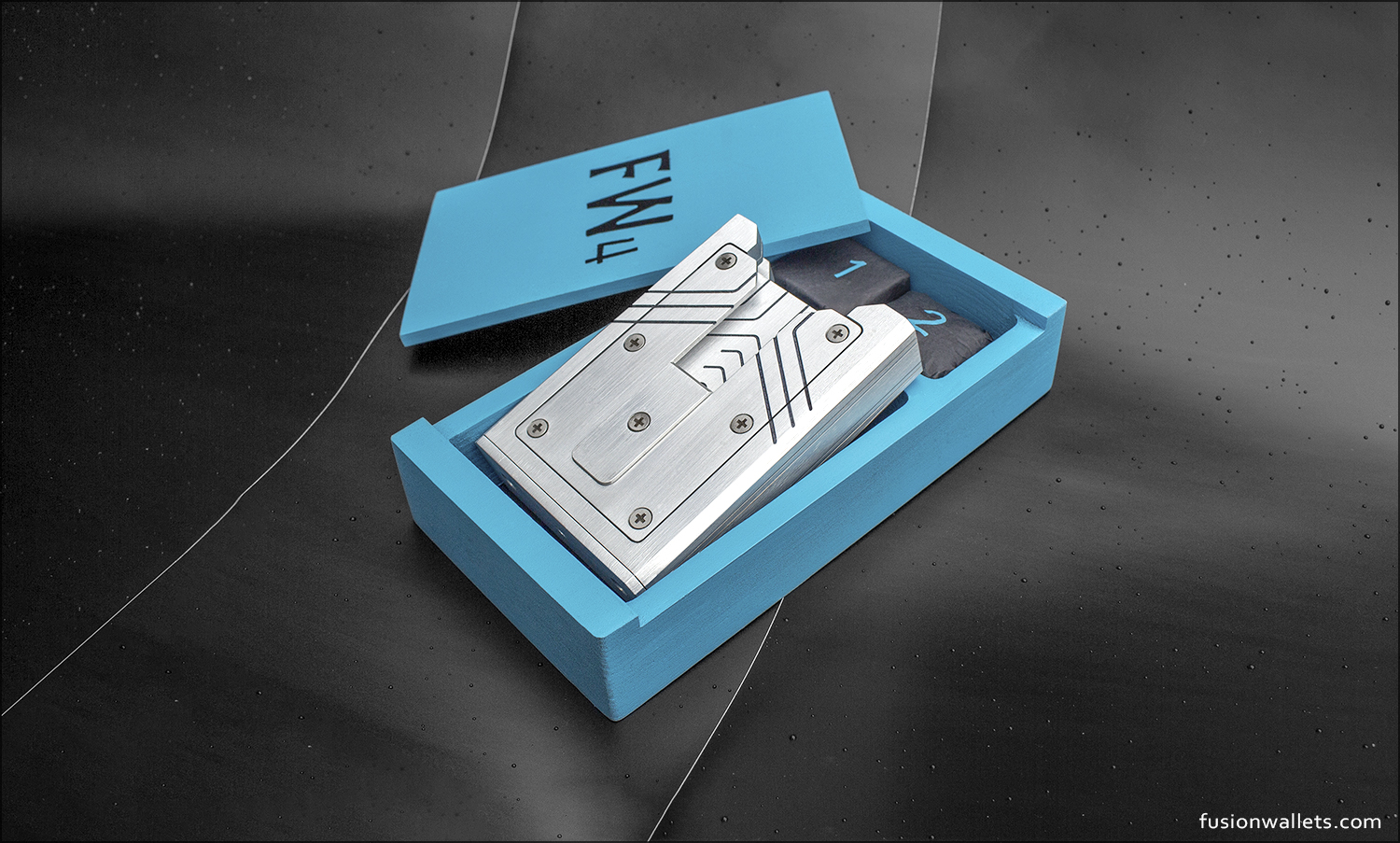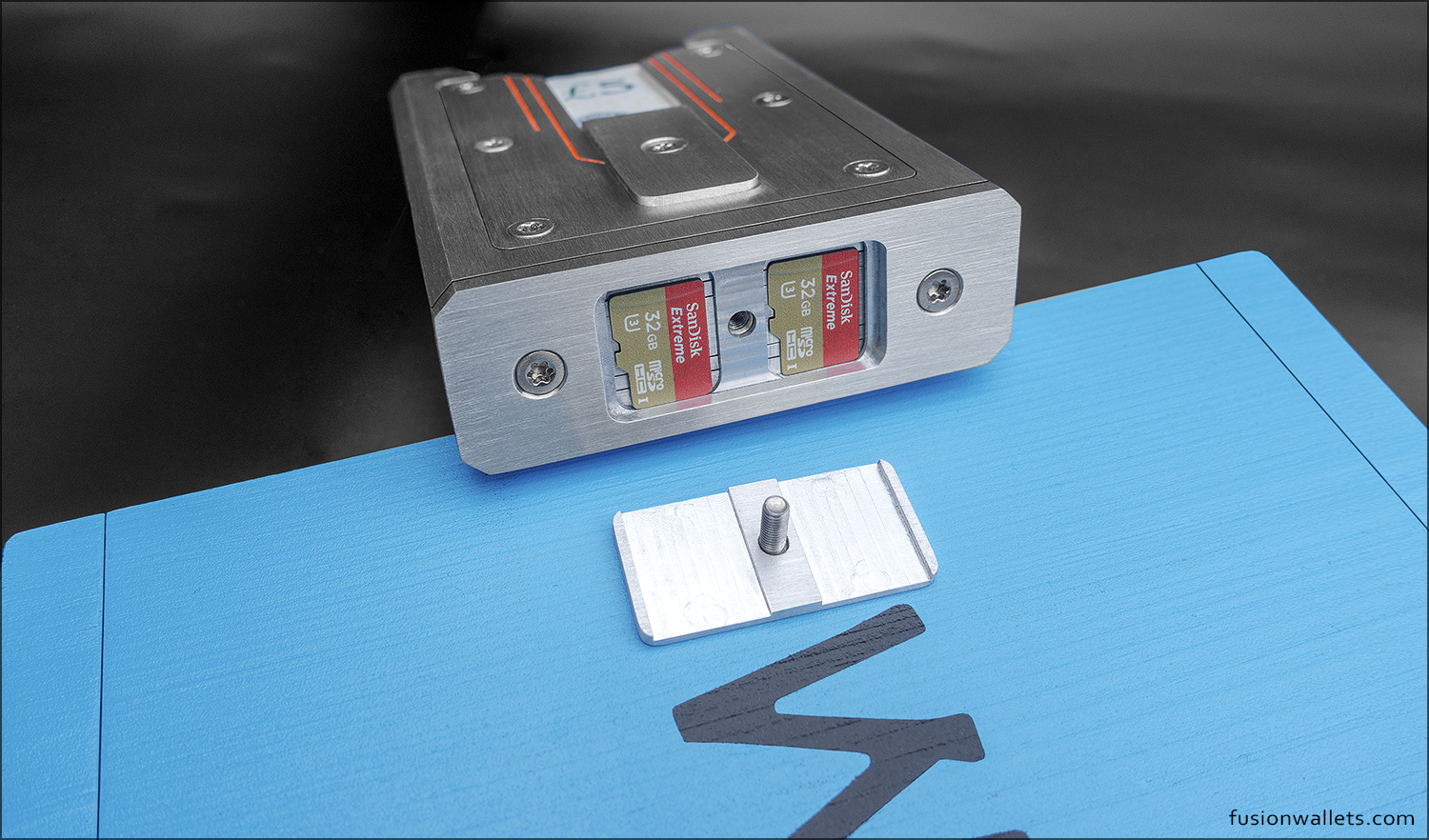 sale
Fusion Wallet 4
The Fusion Wallet 4 can be ordered today.
Ships in 2/3 days after order.
Whats in the box?
- The FW4 comes in a custom CNC machined wooden box that can be use to store you wallet. It makes for the perfect presentation case if you giving the wallet as a gift.
- The box contains sanding pads and steel wool to maintain the wallet and keeping it looking its at best for a long time.
- A small cross head screwdriver is included for wallet maintenance and to access the SD card storage bay.
What can it carry?
Cards
- 8 cards with emboss text.
- 12 flat plastic cards/business cards.
Banknotes
- All UK, US, EU and international notes.
- The FW4 can carry 10 different notes, 5 each side.
SD Cards
- 4 SD Cards can be stored in the wallets base, Two in each bay.
Coins
- Although the wallet is not design to carry coins, The note bay can keep a few coins/shopping tokens secure when there are notes present.
SD Card Storage
- The FW4 can store 4 SD cards in the base.
- The storage bay door is held securely in place with a cross head screw.
-The screw can be undone with either the provided bit or you can use the corner of a card from your wallet.
- To make the wallet as durable as possible a steel threaded insert has been fitted in the aluminium frame for the screw to the SD card bay.
How is it made?
- The FW4 is made up of 13 separate parts, each part is CNC Machined to fit together perfectly. The wallet is held tighter by 32 stainless steel screws of varying length.
- Each wallet takes hours to complete over a number days, all wallets are hand finished and assembled by myself, its a truly handmade item. From raw material to end product.
-The parts are machined out of different thickness of 6082 T6 Aluminium, The parts are then finished off by hand, Then assembled and the enamel paint is applied to engraved areas, The paint is given 3 days to fully cure.
The CNC Machined box the wallet comes in is also made by myself and is spray painted to give it a striking look, The Box sill retains the wood grain feel through the paint.